Are you a burger lover? If yes, you might have experienced worrying about its unhealthy nutritions.
Vegewel recommends 'vegan burger' that is meat-free and tasty.
Due to the increasing number of health-conscious people, the number of vegan burger restaurant is also in great demand.
'Vegan Burger' is completely vegetarian and has no meat at all. Despite of its meat-free nutritions, you will still be amazed of the taste. Check out these 4 recommendable vegan burgers in Tokyo.
Most notable vegan burger shop, Terra Foods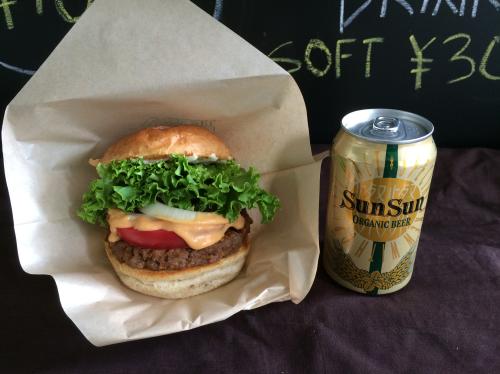 You might be astonished by its taste. Feels like real meat. Juicy but made from soybeans.
Terra burger is a food truck which runs around Aoyama Farmer's market.
At vegan event, you can see a long line in front of the shop.
The patty contains beans, potatoes. That means the burger is completely for vegan.
If you're interested in, try this taste. The food truck serves as many as 3 kinds regularly. Basic(900 yen), Classic(1,000yen) and Spicy(1,100yen) are bit expensive, but you would satisfy and many of foreign tourists prefer this flavor.
The food truck provides instagram 'Terra Burger'.
90% customer are foreigners, which support AIN SOPH.ripple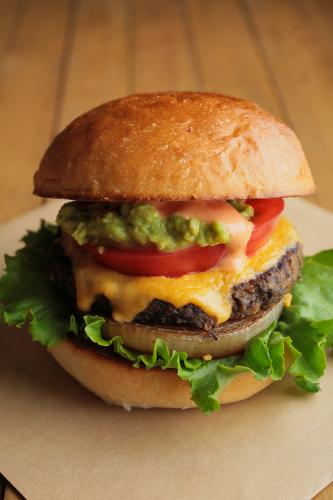 AIN SOPH is famous for the healthy vegan food itself. Some branch is there in Tokyo(Ikebukuro, Shinjuku, Ginza).
The restaurant has American taste interior and most menus are vegan food such as macaroni cheese , brrito sandwich. All main and side menus are for vegan friendly. If you're health conscious people, vegan burger would make you satisfied.
Give it try!
Detailed information is on vegewel guide 'AIN SOPH.ripple'.
Haral and vegan burger, Sekai cafe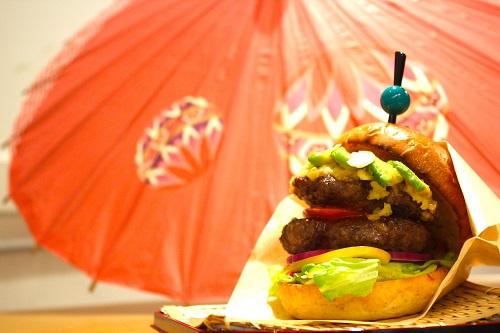 When it comes in Haral food restaurant in Tokyo, Sekai cafe must be one of the most famous one.
They have two branch at Oshiage(near Skytree) and Asakusa. You can eat various type of hamburger.
If you feel like eating vegetarian food(NOT Vegan), 'Fuujin' is the best choice. If you're meat lover, then 'Raimon', beef burger, should be nice. For fish lover, 'Raijin' is recommendable. It's Filet O Fish.
Products are additive-free and organic. And also all nutritions are disclosed. So you'd feel relieved.
You'll be amazed the face that 70% of customer are foreigner.
Detailed information is on vegewel guide 'SEKAI CAFE Oshiage' and 'SEKAI CAFE Asakusa'.
Choose your favorite combination, ORGANIC TABLE BY LAPAZ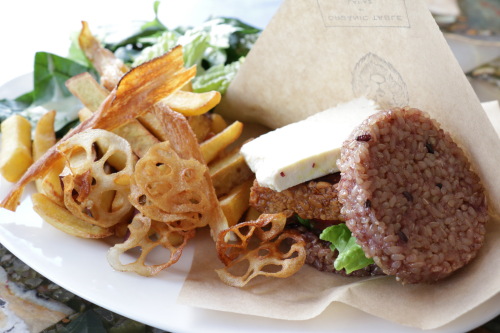 Since Feb. 2017, this cafe changed all menu into vegan support. ORGANIC TABLE BY LAPAZ is located in classy spot, Gaienmae.
In particular, this popular Vegan Burger, consists millet bread, tofu cheese, tempe and so on. You can choose and enjoy some variation.
Nutritious, healthy but tasty and instagenic(!). Also recommend this thick but no animal-derived component sweets. It's vegan cheese cake.
Restaurant info is 'ORGANIC TABLE BY LAPAZ'.
話題のベジ・ヴィーガン食品
ニュータッチ T's NOODLE 担担麺 67g×12個
ニュータッチ
価格  

¥ 2,333

販売者 Amazon.co.jp
VEGHEET(ベジート) carrot(にんじん) 10枚入り 野菜シート
VEGHEET
価格  

¥ 1,400

販売者 グッドスピードストア
Newsletter
Vegewel Style regularly delivers information on healthy food in Japan by email. You can register for free with just your email address, so why not just do it?